Most of my friends know me as someone who is always cold. In high school, I would always ask to close the door and turn off the AC. I was the girl who brought a sweater everywhere while living in sunny Southern California. When I was working at the Mandarin, I once killed the power to all the front desk computers because I had the portable heater plugged in next to me. Let's just say that I am always cold.
Okay, so it's actually not that bad. It's about 2-10°C here (30-50°F), but it's still wet, cold, and dreary. Anyways, I thought I'd share the ways I keep warm in the cold.
1. Hot Water Bottle
Yes, I was a sucker at Primark and bought this adorable penguin hot water bottle. I can just be sitting in bed in my flat and I'll be cold and since there is no drought here, I just get some boiling water and put it in the hot water bottle and put it on my feet. It's great!
2. Zara Short Quilted Jacket
I brought a jacket from home that I would use to go skiing. I also brought a peacoat, but this has seriously been the best purchase I have ever bought. On the US website, it's $169, but on the UK website, it's £79.99, which means it's only $120 USD!! I just saved almost $50! Awesome. This jacket keeps me so warm that sometimes I'll start to break a sweat if I'm rushing. It's also easy to layer and it has that super soft, almost teddy bear-like feel in the inside. I love it! Also, there is a considerable difference in warmth if I put the hood on. The hood actually stays on when it's windy too due to the fur (and I never normally like to wear the faux-fur). Furthermore, it's longer than my normal jackets so it keeps me butt warm too! I love it.
3. Glass Camelbak Waterbottle
Before I leave the house, I always get boiling water and put it in my glass Camelbak. First of all, I love my Camelbak. I love drinking out a straw. I think it makes me drink more water. Having the Camelbak with hot water keeps me hands and body warm as I walk through the cold. I put on my gloves to hold the bottle without burning myself. By the time I get to work, it's at a good warm drinking temperature.
On another note, I've noticed that people don't really drink water here. I don't understand. How do people stay hydrated?! I've been told to drink at least 8 cups of water a day, but nobody carries water bottles around with them. One of my trainers even made a joke about me bringing my big water bottle to a training session.
4. Ginger
Ginger helps with circulation, helping to warm up your body. I used to never cook with ginger, but now I cook with it often. I especially like boiling ginger and honey with water to make ginger honey tea. The spiciness also makes me feel all warm and fuzzy on the inside. Also since ginger is supposed to be a natural remedy for motion sickness, I've been drinking more ginger tea because the busses here give me motion sickness.
5. Uniqlo Heattech Long Sleeve T-Shirt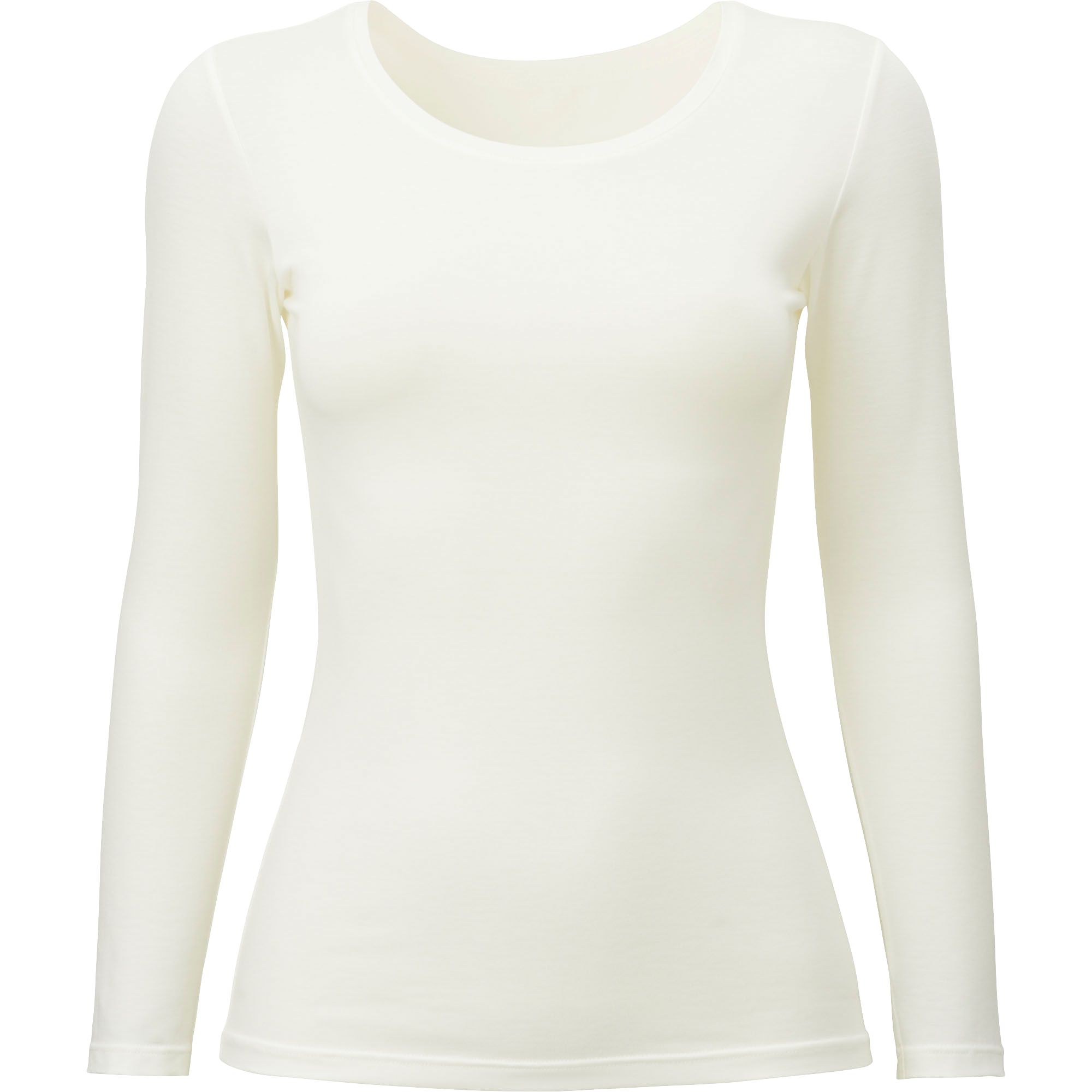 I have been wearing Uniqlo HEATTECH shirts for a couple of years now since Uniqlo opened up in San Francisco. I used to wear them all the time while working at the front desk at my previous hotel because our desk was right next to the door and I would get so cold. I am a fan of Uniqlo's styles since they're simple and classic, but I absolutely love their thin moisture-wicking fabric that retains heat and even has anti-order properties. And yes, I spent the extra money and bought the Extra Warm HEATTECH long sleeve shirt to handle the cold.
6. Silentnight Comfort Control Electric Blanket
There is nothing worse about being cold and going under the sheets of the bed when it's cold there too! Thankfully, Andrew bought me an electric blanket. We put it on top of our mattress cover below our sheets. It's awesome. I can turn it on and the bed will be warm. Don't worry, we turn it off as soon as it's warm.
Alright, it's still winter and I will go back to hibernation. Good night.