This Thanksgiving, I'm not working and was able get Black Friday and Saturday off for the first time since I've started working full-time. This is one of the great things about being an American in the UK. None of my co-workers want the fourth Thursday of November off.  In this spirit, I thought it'd be timely to share 10 things I am thankful for during our season in Edinburgh (despite my complaints about the weather, motion-sickness, and food).
1. More "Free" Time
I've been a busy girl most of my life. In high school, I always had after-school activities, evening activities, and somehow squeezed in time for homework. In college, I managed to get myself to every single class (I only skipped one my entire college career!), worked part-time, attended long hours of rehearsals, and led weekly Bible studies while training for half-marathons…and boba and dumplings dates with friends. However, for the first time in my life, I'm actually not that busy. On random days, Andrew and I will actually take the bus or train just go somewhere and walk around there. We would NEVER do that at home. We have much less "responsibilities" out here and it's been a really nice change of pace to be able to just veg out once in a while.
Also, I actually have time to finish a Netflix series! I never watched anything on Netflix before.
2. No Traffic & Not Paying for Gas
We literally walk everywhere, which guarantees my arrival at an exact time. If I'm running late, I can walk (or run) faster. I've only encountered pedestrian traffic, but I've found routes to avoid them. Andrew and I are too cheap to pay for the bus so we walk most of the time. I get motion-sick on the bus anyways, but it really doesn't make sense because it often takes the same amount of time to walk somewhere than to take a bus. We save so much money by walking that I'm afraid to see how much I used to spend on parking, BART tickets, and gas.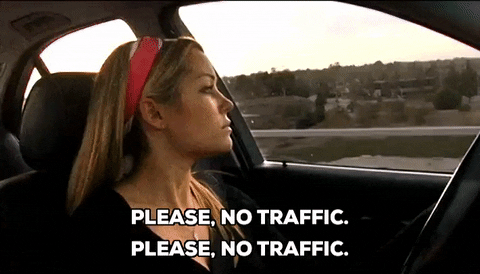 3. A Short Commute
My commute to work is 45-minutes roundtrip (2 miles). I used to do 2-3 hour commutes consisting of driving, parking, Barting, and walking into/from The City so I basically gain 1-2 hours everyday.
Since I walk, I never have to worry about things such as no parking spots, BART strikes, traffic, or being last in line for my 6:05am train and having to stand the entire way from Hayward to San Francisco.

You can read about my commutes here.
4. A Reduced Carbon Footprint
Our lifestyle in Edinburgh is way more eco-friendly. Firstly, we don't drive anywhere. If we need to go far, we take public transportation so we're not putting more pollution in the air than we need to.

Secondly, we waste less food. Since we have a small fridge, we know exactly what food we have so we don't buy more food than we need. Knowing that our life in Edinburgh is temporary (and the fact that we're just really cheap and have a small flat), we definitley buy less "stuff." We don't want to have to bring back too much stuff when we return. At one point, Andrew and I were looking into a locally-grown organic grocery delivery service, but I couldn't handle the amount of potatoes.
5. Grocery Delivery
Getting your groceries delivered is the norm here and it's really, really great. Most of the time, it only costs £1 to get your groceries delivered. £1 to not walk in the rain while carrying heavy items is totally worth it! I often order things I don't want to walk with (like shampoo, toilet paper, canned items). Most of the time, we don't buy it online cause we can't get to the £40 minimum, but it's still great to get groceries delivered.
6. The Opportunity to Travel
This is probably the most obvious thing I'm thankful for. Just this year, Andrew and I have been able to eat mussels in Brussels, stroll through Roman Ruins, dog sled on a frozen lake in the Norwegian mountains, watch a musical in the West End, take the train to Hogwarts, go punting in Oxford, enjoy Mediterranean views from the Almafi Coast, and take a picture with Mona Lisa at the Louvre. I feel so blessed to have the opportunity to see so many beautiful places and experience so many cultures.
7. A Simple Lifestyle
Our lives in Edinburgh are very simple. The only thing I really need to do is go to work. Without our normal responsibilities, Andrew and I are able to do whatever we "feel like doing" on our days off.  I never had that before. Our entire life in Edinburgh revolves around a 3-mile radius and we never need to leave it. My Bay Area life involves a 40-50 mile radius. On other days, I'd describe our life as pretty minimalistic. We didn't bring much stuff when we moved here and we don't have that much space in our flat so can't accumulate a ton of stuff.
Since our life here is temporary, we just end up never going shopping unless we really, really have to. Plus, I find joy in throwing things away. 8. 29 Days of Vacation
This is one of the best parts about living in the UK. They give you more vacation time. In the US, I got 10 vacation days + 8 national holidays + 3 personal days (thankfully). Here, I gain 8 more days, which basically means, I get 2 extra weeks off.
Not being at work and getting paid for it?!
9. Social Media
As bad as social media can be, I'm so thankful for it now. I find that I'm on Facebook and Instagram way more when I'm away from home, mostly because I enjoy stalking you guys and knowing what's happening in your life.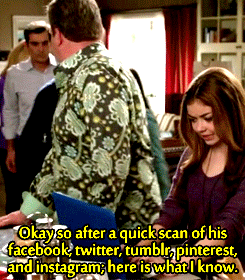 It may not be the best way to keep in touch, but I'm thankful to know some of the gossip that is happening on the other side of the world. I also like that it lets me look at pictures from the past without having to physically have them.
This blog has also been pretty fun for me. It has helped me process some of my thoughts and put all these new experiences in one place. 
And yes, I do appreciate every like, heart, and double-click.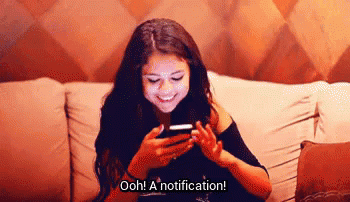 10. The Chinese Grocery Stores I honestly don't know what I'd do without them. I get tired of Western food pretty fast. Our local Tesco does sell some of our staples, but I can't buy brown rice, kimchi, lap cheung, dumplings, or paper-thin sliced frozen meats, or Chinese vegetables (besides bok choy) anywhere but the Chinese store. The Chinese grocery store on Leith Walk also will sell you beef bones to make beef stock (UK, why do you not sell chicken or beef broth in cans?!?) with and will cut pork spareribs the way you want it.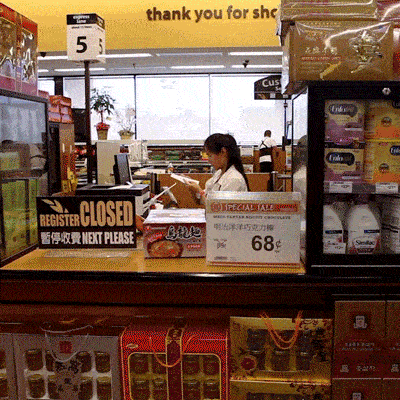 Sainsbury and Tescos don't sell bones and the halal markets don't sell pork. I'll also take this time to say that Edinburgh does not have a single Filipino restaurant so I've taught myself how to make some of my favorite dishes. Now if someone can just bring me some make me some sisig and bangus, I'll be good. I'll also take a bag of pandesals.
Happy Thanksgiving! 
I have much to be thankful for.
P.S. We have 2 Thanksgivings this year and nobody can judge me for wearing yoga pants all weekend.