During our recent visit back to the States, our friends took us to two of the most charming towns along the Delaware River–Lambertville, NJ and New Hope, PA.
Lambertville was originally a factory town, but was revitalized in the 1970s and has become a popular tourist destination, most famous for being the "Antiques Captial of New Jersey." The town was super cute with many restored Victorian houses, vintage  and unique shops, art galleries, restaurants, and even a canal path for cycling, running, and walking.
New Hope was always a tourist destination. It was considered to be the halfway point between Philadelphia and New York City so travelers would normally stay overnight and ferry across the river the day.  I'm not sure if this is true, but George Washington may have stayed in New Hope before he crossed the Delaware River during the American Revolutionary War. Besides restaurants, shops, and art galleries, New Hope is also home to Bucks County Playhouse, a summer theater where many Broadway shows were worked and tested.
My favorite part of this little visit was walking on the New Hope–Lambertville Bridge, where you can straddle the state lines (New Jersey & Pennsylvania). I was able to pretend that I was in A Walk to Remember (even though we weren't in North Carolina or Virginia)!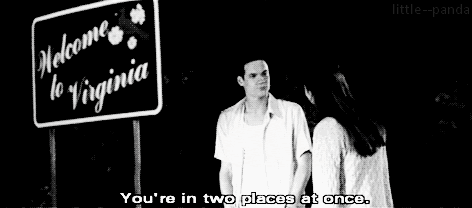 Of course most West Coasters won't ever make it to these little towns in the Tri-State area cause we're too busy with the staying in the big cities so we're super thankful for local friends who take us out. Thanks for bringing us here!